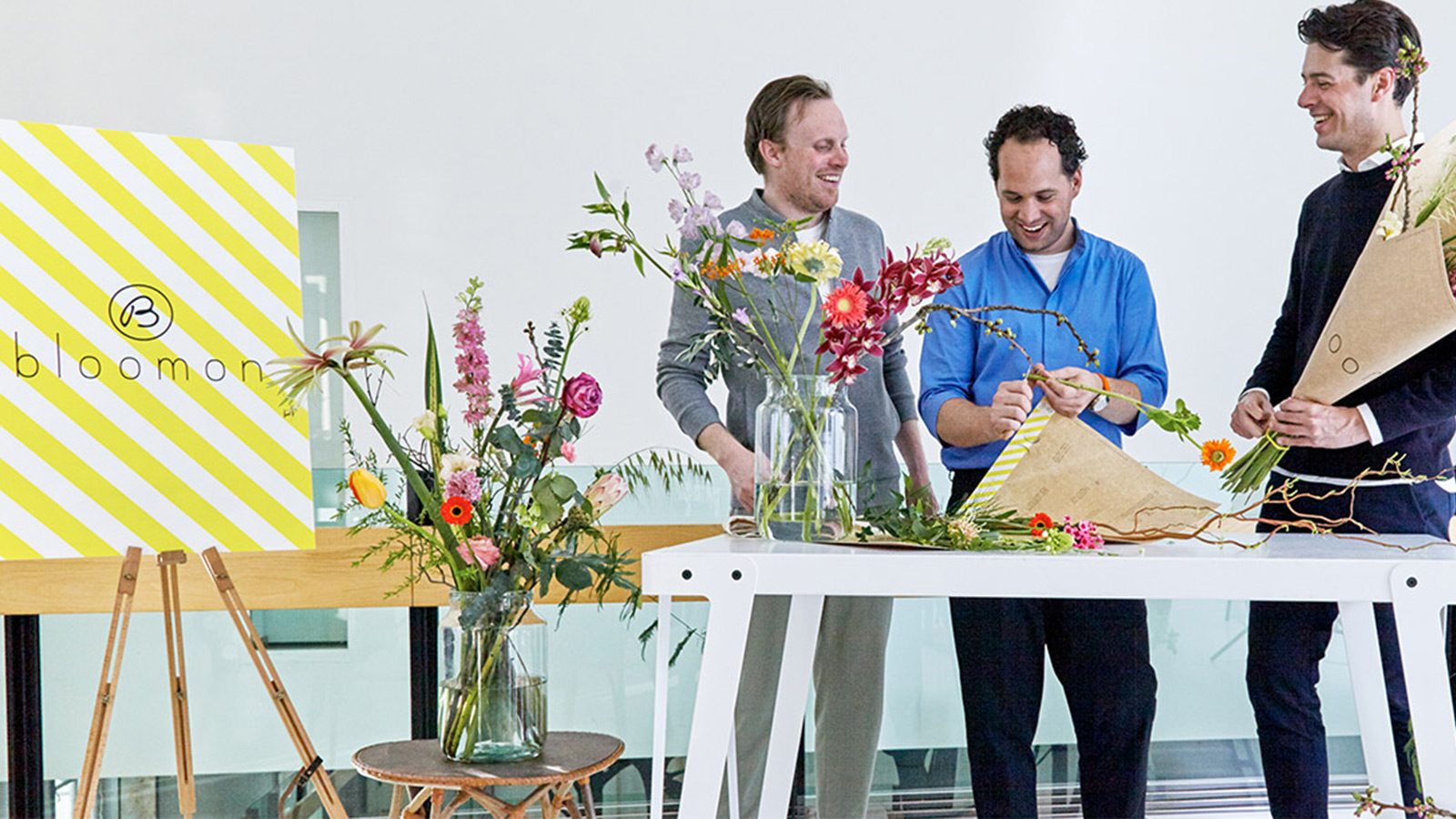 Amsterdam, 20 November 2014 – With the launch of the Bloema online flower subscription today, the consumer no longer needs to go to the florist, supermarket or petrol station for a bouquet, but the flowers are delivered free of charge in the evenings at home. Because Bloomon directly removes her flowers from the grower, the flowers are also fresher than a traditional bouquet. Bloomon aims to send at least 100,000 bouquets within the Netherlands within two years and wants to conquer the Dutch flower market with this formula.
Bloomon works with a flexible subscription. On the website, customers can choose the size of the bouquet as well as the delivery frequency: weekly, biweekly or monthly. The flowers are delivered to your home on Tuesday or Thursday evening. The subscription is easy to change, to pause or to cancel.
Convenience is paramount
"People often find it a lot of hassle to buy flowers or are disappointed by the poor quality. With Bloomon we deliver fresh flowers in the evening at home, just before the weekend. The flowers have even been cut off, "says Patrick Hurenkamp, ​​founder and Managing Director of Bloomon. "Because we organize distribution without an intermediary or local florist, we have a shorter chain, lower costs and fresher flowers than previous online initiatives from the flower sector."
Stylist
That Bloomon himself determines the composition is also innovative. "Our stylist creates combinations in which flowers can stand out. So with special species, a lot of height difference and little leaf green to fill as in traditional bouquets, "says Hurenkamp.
The costs for a bouquet of Bloomon including delivery are € 15, € 20 or € 25, depending on the size.
Experience in e-commerce
The founders of Bloomon, Patrick Hurenkamp (1984) and Bart Troost (1984) share their broad experience in e-commerce. For example, Hurenkamp was previously responsible for the establishment of online ventures Hellofresh, Westwing and Payleven. Troost built the online store of MS Mode and Sapph. Before that time they worked together at the Boston Consulting Group.