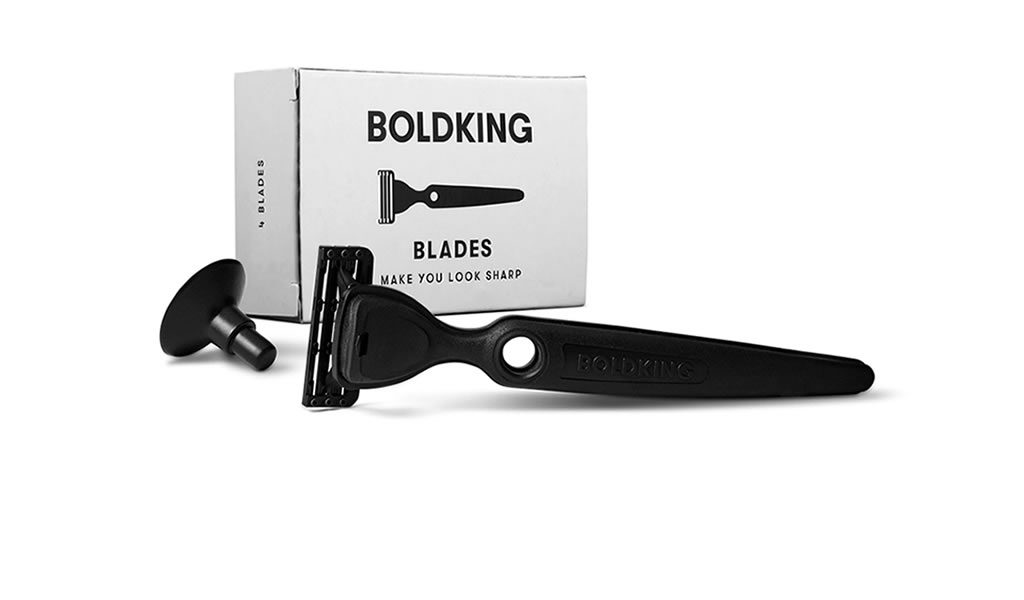 September 16, 2016 – When Rochdi Darrazi also shaved his hair, the costs of knives became too much for him. This created a webshop for cheaper razor blades, which runs like a train.
The beard is completely back. Walk into an Amsterdam coffee shop and the barrista undoubtedly bears a sturdy beard. The same applies to the Dutch lecture halls, where many male students leave a quasi-nonchalant three-day beard. In the news, a bearded Jeroen Tjepkema will announce an item about Prinsjesdag tomorrow. In it Minister Ronald Plasterk can be seen with, yes, a full gray beard around his jaws.
All the more remarkable is that a company selling razor blades is storming the market. Boldking of Rochdi Darrazi (32) and Tibo Thijs Diepenhorst (27) was founded in April and immediately named ING as starter of the month. Barely half a year later, the second move is already a fact. The previous buildings turned out to be too small.
'Boldking is an internet company that started from a personal astonishment', says Darrazi in the only half-furnished office near the Amsterdam Arena. 'I worked for seven years for a large consultancy firm, McKinsey, and in the corporate world it's important that you get shaved to work every day. But when I also lost my hair after a while, it suddenly went very quickly with the use of razor blades. '
In his almost weekly walk to the supermarket, Darrazi wondered a few things. 'Why are razor blades sold from behind the counter? Because of the price, it is one of the most stolen products in retail. Why is that price so high? I fell, in other words, from one question to another. My final conclusion was: this can be different. '
Darrazi came into contact with Diepenhorst, who claims to have been an entrepreneur from a young age – from lighters in the schoolyard to fireworks in the Christmas holidays. "I was called by Rochdi and we were still talking in a tent on the Keizersgracht that same day. We talked about shaving there for three hours. '