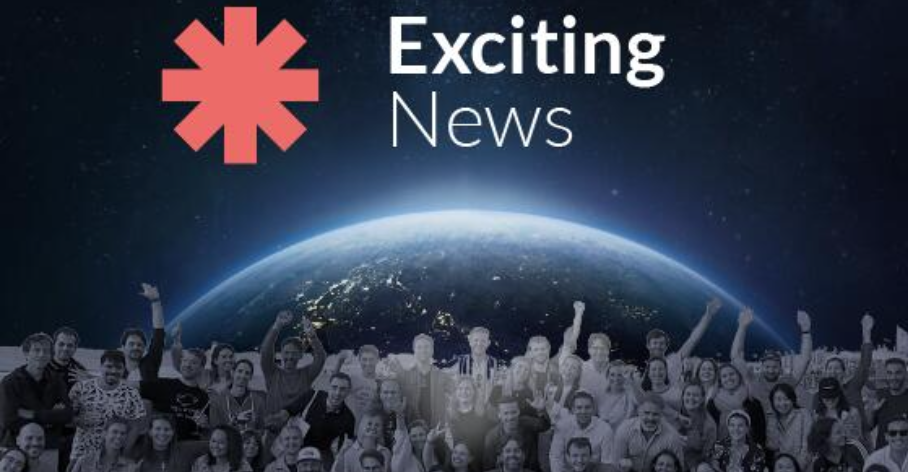 Lepaya announces $ 40 M Series B, led by Target Global, to help companies upskill their workforce
After tripling growth, Lepaya scores the third largest funding round in the European corporate learning sector
The round was led by Target Global and joined by Noor van Boven (formerly N26), Anna Brandt (formerly Mollie), Chris Zadeh (Ophen) and Jordy Kool (Urban Gym) and Tablomonto participated in the round; Mediahuis Ventures, the corporate venture capital firm of European media group Mediahuis which led Lepaya's previous investment round, also participated in the round
The fresh capital will enable Lepaya to accelerate market consolidation with the company actively looking for acquisition targets in the UK, Germany, and the Nordics, drive product development, and further expand internationally with the goal to become European market leader for upskilling
Lepaya plans to double its headcount to 200 employees, with a focus on Germany, the Nordics, and the UK
Amsterdam/Berlin/London/Stockholm, 16 December 2021 – Lepaya, a leading provider of power skills training that combines online and offline learning, today announced a $ 40 million Series B investment, one of the largest financing rounds to date for an education technology company in Europe. The round was led by Target Global, and joined by Noor van Boven (formerly N26), Anna Brandt (formerly Mollie), entrepreneurs Jordy Kool (Urban Gym) and Chris Zadeh (formerly Ohpen), as well as existing investors Mediahuis Ventures and Tablomonto. The recent funding brings the total capital raised to $ 47 million. With this investment, Lepaya will continue to drive its mission to make multinational corporations and fast-growing companies more productive by upskilling their workforce. This will ultimately help companies close the skill gap of their workforce in a rapidly changing labour market.
Lepaya is positioned in the global training and development sector with a market size of $ 370 billion which has been further accelerated by the pandemic. By 2025, it is estimated that around 50 percent of all employees globally will need to be upskilled. As a consequence, companies shift investment in talent to the core of business strategy to provide their workforce with the necessary skills. Founded in 2018 by René Janssen and Peter Kuperus, Lepaya aims to fill the skill gaps of the workforce by empowering professionals worldwide to be more effective in their ways of working. To capture the market opportunity, Lepaya plans to significantly expand its offline and online training offering. The company will deepen the personalization of its training programmes, drive the integration of the learning experience into office productivity systems to facilitate impactful and easy-to-access training in a remote setting, and measure existing skill gaps and the corporate impact of closing these.
In addition, the funding will help Lepaya continue to grow its international presence and accelerate its strong momentum across all markets, further consolidating the EdTech market in 2022 with targets in Germany, the Nordics, and the UK. To date, Lepaya is already active across the globe with local offices in Amsterdam (the Netherlands), Berlin and Munich (Germany), Stockholm (Sweden), and London (UK). Lepaya will scale its international team further, doubling its headcount to 200 employees in the coming year.
René Janssen, CEO and co-founder of Lepaya: "With the labor market undergoing rapid change, organizations face a huge skill gap. The lack of upskilling options is one of the top three reasons employees want to leave the company they are working for. At the same time, leaders need to understand and train for the challenges of the 21st century including remote work and empower their employees to grow. They must transform their workforce to drive productivity and growth as well as mitigate employee attrition. Lepaya anticipates this shift by providing training for power skills that make employees fit for the future of work. The investment showcases the immense potential of education technology, helping companies build a culture of learning and development."
Lepaya believes that providing the right training, at the right time, and focused on the right skill, makes corporations more productive. The company has built a mobile learning app which allows companies across all industries to tailor training to an employees' and executives' needs and career path. Lepaya combines over 50 soft and hard skill training modules into effective power skill development programs, offering learning interventions, and real-time data on learner behavior and impact. Lepaya's services are integrated with Microsoft Teams and Slack, reducing classroom time by 50 percent. The company's learning approach encourages employees to apply their learnings, upskilling a company's workforce for strong and sustainable business performance and growth.
Peter Kuperus, Managing Director and co-founder of Lepaya: "We are excited to partner with Target Global. The strong interest of leading investors validates and reinforces Lepaya's approach to preparing organizations and their workforce for the future of work. We will use the fresh funding to accelerate market consolidation in 2022, further develop our offline and online training offering, expand across Europe, and double our team size. We expect this to accelerate organic and inorganic growth, helping us to progress towards our goal to become the European market leader for upskilling."
Bao-Y Van Cong, Investment Director at Target Global: "We are excited to make our second investment in the BeNeLux region this year; and are pleased to partner with Lepaya at this exciting moment in their growth journey and support its growth initiatives to upskill the global workforce. With the European EdTech market still lagging behind the US and China, we believe there is an immense growth potential for Lepaya. The company's international scale creates even more opportunity for the business going forward, with Lepaya planning to consolidate the market further in 2022."
Cédric Cops, Investment Lead at Mediahuis Ventures: "Mediahuis is proud to double down on Lepaya as the company accelerates growth across Europe. Ever since we partnered with René and Peter, we have seen Lepaya build an incredibly effective upskilling platform, empowering thousands of professionals – as well as our own Mediahuis team – to be more effective at work . The solution is both incredibly scalable and focused on measuring training impact, allowing large organizations to upskill huge pools of employees across the globe."
The funding follows a remarkable year for Lepaya with tripling revenue in 2021 and anticipating continued expansion in the year ahead. Already more than 150 clients rely on Lepaya's services, including Microsoft, L'Oréal, Takeaway, Hellofresh, Mollie, Flink, and KPMG. To be best equipped to face ever growing market demand and opportunity, Lepaya will continue to take advantage of strategic growth opportunities via acquisitions. In 2020, the company acquired Smartenup, a training company that supports professionals to work better, faster, and smarter with data.
Press Contact
Victoria Jodl
Kekst CNC