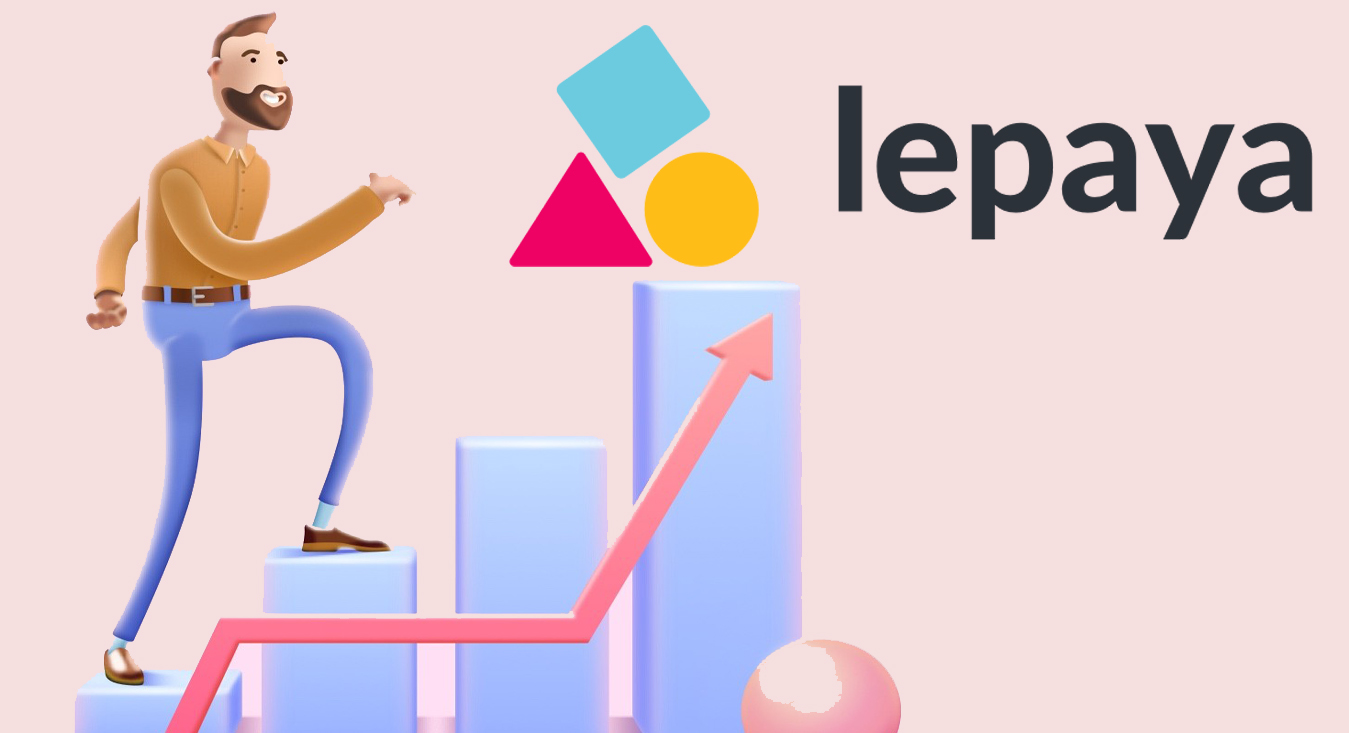 Mediahuis invests 5 million euros in Dutch scale-up, Lepaya.
Antwerp/Amsterdam, 15 June 2020 – Media group Mediahuis is investing 5 million euros in Lepaya, a Dutch scale-up specialising in the provision of blended soft skill training. The capital injection will enable Lepaya to accelerate implementation of its projected growth plans. With this investment, Mediahuis is taking another step in its diversification strategy.
As a provider of soft skill training courses, Lepaya has experienced rapid growth since its establishment about 2 years ago. The development of personal skills such as powerful communication, coaching management, coping with stress or effectively managing a team, has also dramatically increased in importance. Lepaya's blended training model, in which online and classroom training sessions in soft skills are combined, thus making it even more result-oriented, is now also gaining international acclaim. The injection of capital will enable the Dutch scale-up to accelerate this growth, both in the Netherlands and internationally. At the same time, this investment will allow Lepaya to further develop its range of training courses and the underlying technology.
The investment planned by Mediahuis signifies a new step in the European media group's diversification strategy. Alongside its core news activities, this strategy consists of focusing on new growth markets and business models, thus broadening the development potential of the Group. Following its earlier introduction into the media technology market with its investment in the US-based Mather Economics at the end of 2019, this represents for Mediahuis its first investment in the education technology market.
Gert Ysebaert, CEO of Mediahuis Group: "The training market not only offers attractive prospects and opportunities for growth, it also fits in with Mediahuis' mission, particularly providing information independently, thereby making a positive contribution to society. Specifically in terms of soft skills, today we can only see their importance increasing. Particularly in times when physical contact between staff is decreasing sharply, these social skills and developing them are becoming ever more important. We believe in Lepaya's approach, in which online and classroom training courses are combined through the smart use of data. Lepaya is focussing closely on the impact of training courses leading to results. Consequently, we also believe in existing expertise and the potential for continued growth."
René Janssen, Managing Director and co- founder of Lepaya: "In the business community, soft skills will make the difference in the years ahead. Today, many businesses are also looking for a partner that can help them to educate employees. Over the past period, we have seen an increase in the influx of customers looking for a high-impact approach, especially now that many businesses need to accelerate the re-skilling of their staff due to the current economic situation. Mediahuis' injection of capital provides us with the opportunity to grow both geographically and in terms of our range of products and services." Peter Kuperus, Managing Director and co-founder adds: "At the same time, we also want to take big steps technologically towards making the learning experience more personal based on data and thus be more relevant for an individual employee. The great thing about this partnership is that Lepaya and Mediahuis very clearly share the same long-term vision. Particularly in terms of offering personalised content, we can learn a lot from each other. Our organisations share the same DNA and that makes us very positive about the future."
For more information, contact:
An Steylemans | Head of Mediahuis Group Communications
an.steylemans@mediahuis.be | +32 (0)473 55 71 48
René Janssen | Founder & Managing Director of Lepaya
rene@lepaya.com | +31 (0)6 306 42 695
Mediahuis is one of the leading media groups in Belgium, the Netherlands, Ireland and Luxembourg. Since its establishment in 2013, it has built a strong portfolio. As a publisher, Mediahuis unconditionally believes in independent journalism and strong and relevant media making a positive contribution for man and society. From this vision, Mediahuis is continuously investing in its strong brands, both printed and digital. With about 4,000 employees (FTE), the group achieves an annual turnover of approximately one billion euros. Every day, the Mediahuis news titles provide millions of readers with news, both online and through its printed newspaper. In addition, Mediahuis also operates a number of important classifieds platforms in Belgium, the Netherlands, Ireland and Luxembourg, mainly within the property market, the jobs and recruitment market and the automotive market. In Belgium, the group also operates in the radio and regional television market. More information about Mediahuis: www.mediahuis.be.
Lepaya is a provider of soft skills training courses, which has developed a high-impact approach by combining online and offline learning. Lepaya was established at the start of 2018 by René Janssen and Peter Kuperus, who, based on their experiences both in the corporate world and the scale-up scene, saw that there is a need for training courses that sustainably change behaviour. Particularly in the current climate of tremendous change, it is essential for businesses to quickly and properly train their staff in order to be successful in the longer term. Lepaya mainly operates in the Netherlands, but services its customer base worldwide, including in the USA, Germany and Spain. More information about Lepaya: lepaya.com.