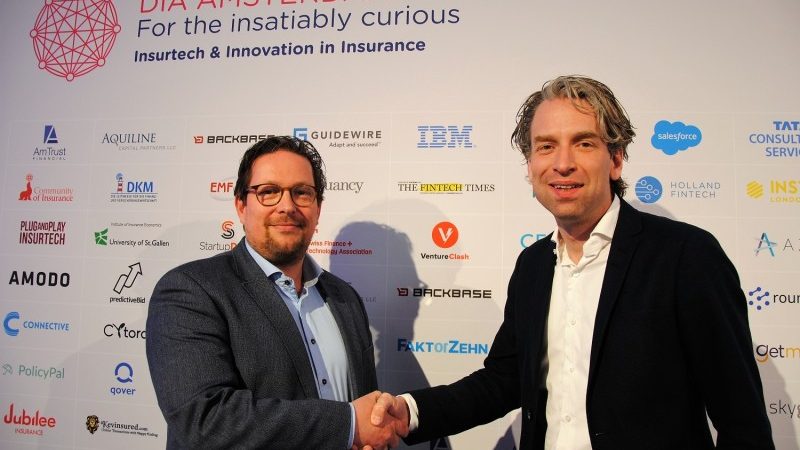 Amsterdam, 10 May 2017 – RISK.nl and Openclaims have started a collaboration with the settlement of car claims. Open claims facilitates damage control, whereby car claims are put out to tender among more than 300 connected car body repair companies. During DIA Amsterdam, the international congress for innovation in the insurance world, the collaboration is festively sealed.
Both parties have expressed the intention to expand the cooperation in the future to more RISK labels. Together, the parties want to optimally support the intermediary in a customer-oriented and efficient settlement of claims.
The Openclaims platform is fully geared to the convenience of the consumer. Customers are taken into account by means of a "track-and-trace" method in the settlement of claims. Through the platform, claims are tendered to reputable car body repair companies where customer assessment, turnaround time and price are the most important factors. In the start-up phase it has already become apparent that this way of working ensures a substantial loss reduction, a significantly higher customer satisfaction and a shorter turnaround time per damage.
Harm Vollmuller, owner and director of RISK.nl: "The first damage has been successfully handled via Openclaims. This cooperation fits in perfectly with the innovative way of working where we want to increase customer satisfaction ".
The CEO of Openclaims, Lex Orie, is also delighted: "We are very pleased that an Insurtech Service provider as RISK expresses its confidence in the Openclaims way of working".