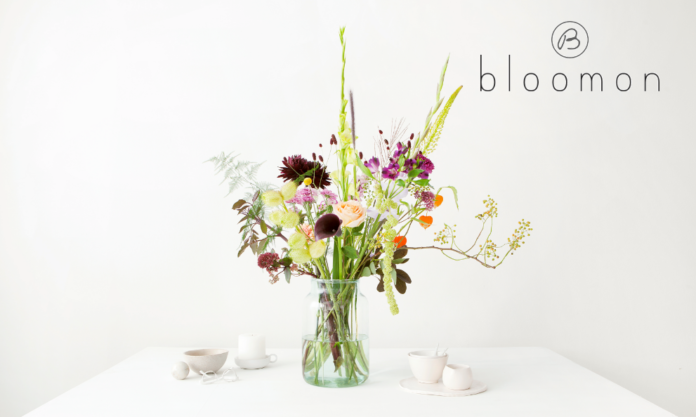 Amsterdam, 11 February 2015 – Within three months of the successful launch in the Netherlands, Bloomon's online flower subscription expands abroad. The introduction in Germany is the next step after a successful go live in the second half of last year in the Netherlands. Bloomon strives to supply its fresh Dutch quality flowers, globally known as the best in the world, in the long term to consumers throughout Europe. During a first investment round at the end of last year, Bloomon raised 1 million dollars to finance this growth.
Cross the border with confidence
"The Netherlands is known worldwide for the quality of its flowers. Many Germans in the border region regularly cross the border to pick up Dutch flowers. That is no longer necessary. We now also deliver to German customers at night, "says Patrick Hurenkamp, ​​founder and managing director of Bloomon. After a successful launch in the Netherlands last year, Bloomon makes the crossing with great confidence. "In the Netherlands we are now well ahead of our ambitious business plan. The German flower market is about three times larger than the Netherlands and Germans spend the most on flowers per inhabitant within the EU. After market research, we are convinced that Germans are also enthusiastic about our fresh flowers directly from the grower. "
1 million dollars
During a first investment round, Bloomon raised 1 million dollars. "We deliberately joined forces with a number of international business angels. These (former) entrepreneurs and experienced retail experts bring a lot of knowledge and a huge network. We have much benefit from this at this stage, "says Hurenkamp. Bloomon works with a flexible subscription. On the website, customers can choose the size of the bouquet as well as the delivery frequency. The flowers are delivered to the house in the Netherlands and Germany on Thursday evening. Stylist Anton van Duijn (finalist SBS6 program Hollands Beste Bloemstylist) is responsible for the modern style without much leaf green.