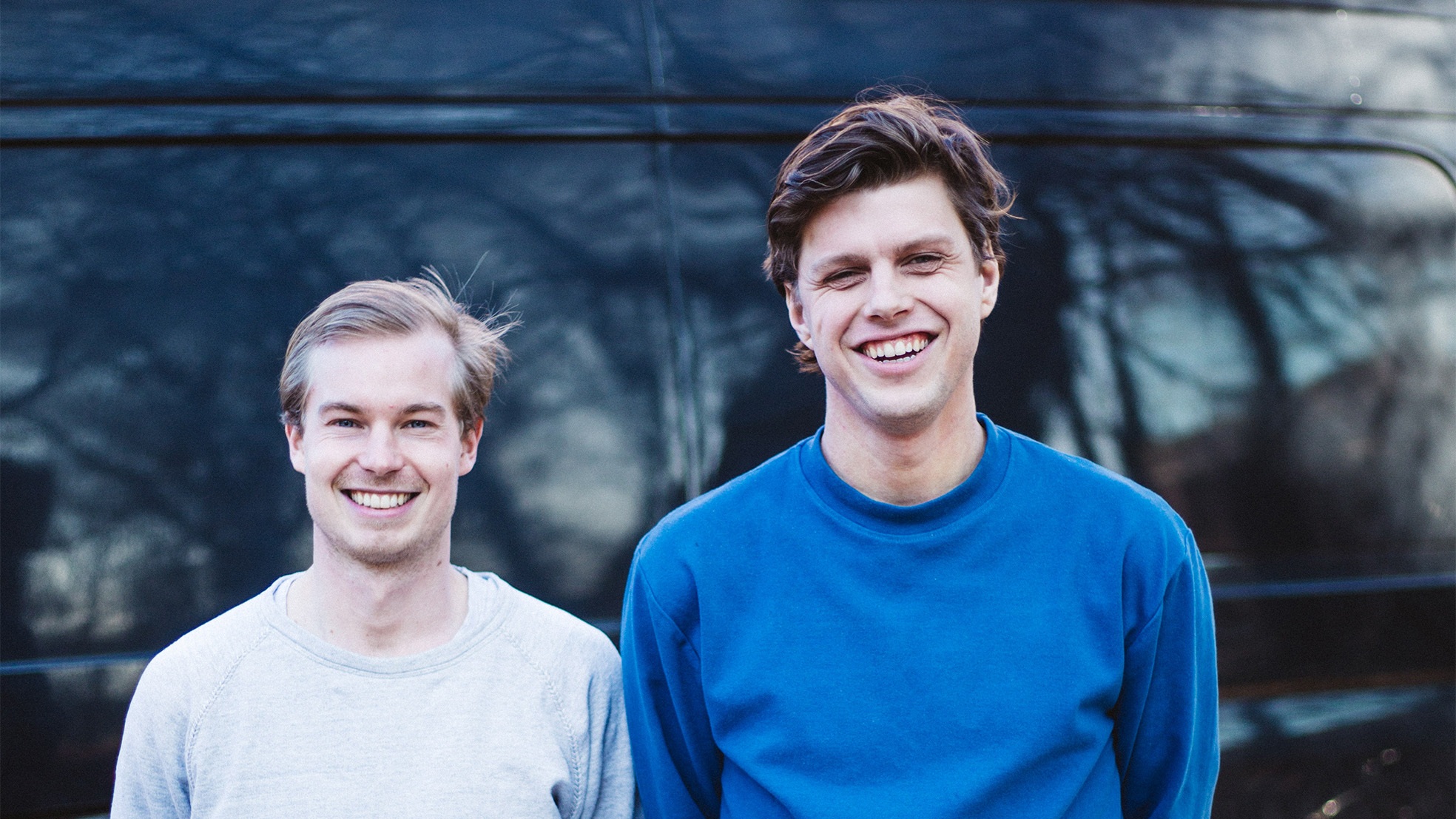 Do you see a table online for a nice price, but do you find a bus hire too expensive or do you not want to sacrifice your day? Bringer comes with bearers, who go all that way and earn something on their ride. Het Parool spoke with the two young entrepreneurs.
Amsterdammers Derk van der Have (25) and Wisse Koedam (25), founders of the website Brenger.co, met each other during their student days in Groningen and wanted to set up a business for a long time. When the mother of Koedam's girlfriend had forgotten her phone in Doetinchem, and she asked if Koedam had time to pick it up, their idea was born.
Koedam: "I was not going to save that, so I checked if there was a platform or app to solve this problem, and that was not the case, then I called Derk and said," I have it! "
23 million transactions
After research the two found out that their idea would work best with 'big' stuff – things that are larger than mail companies send – instead of forgotten stuff. Van der Have: "Alone via online marketplaces, there are 23 million transactions each year with large items, for example a table or cupboard, and we mainly focus on those things – forgotten things like such a phone often have to go straight back to the owner. our service must first be large and well-known. " When transporting large items is usually less haste, and so there is more time to make a 'deal' between client and brenger.
Method
How does that work? Anyone can send things or be a bearer by signing up for free on the site. As a client you have to answer a number of questions about what and from where you want to send, and where the goods have to go. You also indicate how much money you have left for the assignment.
Koedam: "We give a suggested retail price, based on the distance, but also the size of the items and whether they are ready at the front door or have to go down three flights of stairs." Based on that recommended price, the client determines the amount, where he and the supplier can still negotiate by means of a message system. When the bringer registers, he can specify which routes he often drives. He will then receive an e-mail if there is an assignment that is on his fixed route.
A point in time
If the sponsor sees an assignment that he wants to carry out, he responds to it and both parties are brought into contact with each other. This way they can make an appointment about the date and time of the transaction. "Someone who receives a package often has to keep half a day free for delivery, and with Brenger you can choose one time that is convenient for both," says Van der Have.
Safety
If the client has transferred the agreed amount to Brenger, the bringer will receive a signal that he can collect and bring the items. The client pays a commission of one euro and 7.5 percent to Brenger, and the supplier a commission of 10 percent. Only when both parties indicate that the assignment is successful, the bringer is paid out.
"This way we guarantee safety," says Koedam. "We also check in several ways whether a bearer really exists and insure your belongings up to five hundred euros." Afterwards, the client is asked to write a review about the bringer, which gets a rating that says something about his reliability.
In person
Brenger is now in the air for a month and so far there have been more than fifty successful assignments throughout the country. Private individuals have, among other things, transported paintings, dressers and chairs.
"We notice that people also like to send small items through our service, such as a piece of clothing or driving license, while it is often cheaper to do this via PostNL," says Koedam. There you pay for such items between four and ten euros, while at Brenger on average you lose between ten and twenty euros. "These people choose us because they think the service is reliable and personal, something they say they miss with regular delivery services."
Savings
Other advantages that users mention are the savings of time and money. Van der Have: "If a chair has to go from Rotterdam to Amsterdam, it costs us 25 euros on average, which is about the same as what you would spend on petrol on that route, so the biggest savings would be in time. . " Koedam: "If you have items that do not fit in a car, Brenger is even more economical, and you will have to pay around 65 euros for sending a couch on the same route, while hiring a bus will cost you more than a hundred euros. "
Extra earnings
The two entrepreneurs are not afraid of more clients than the number of donors. Van der Have: "People like to do something for someone else and at the same time earn some extra money." For example, self-employed couriers who often return with an empty bus at the end of the day are ideal for our service. " Koedam: "And people who are moving in. I remember moving from Amsterdam to Groningen during my move, before loading the bus with my belongings, not only of space, but also of CO2 emissions."
App
Van der Have and Koedam have contracted three investors and are working on an app. They are also cautiously talking to online marketplaces. Before they enter into a partnership, however, their service must be optimal. Koedam: "In the end it is really cool if someone who buys a table online is redirected to our site and immediately sees that Johan from Utrecht can deliver the table to his home in two days."