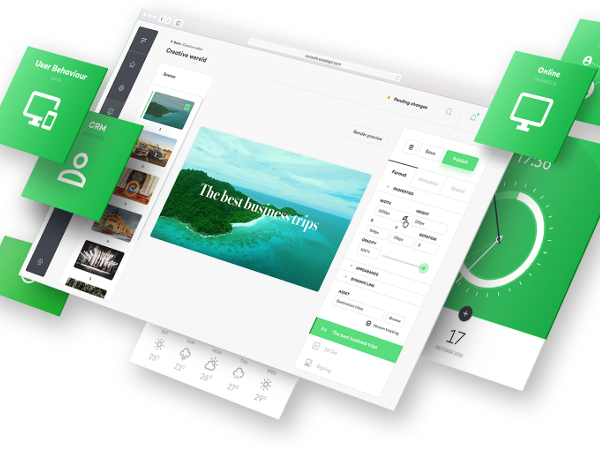 The majority of online video programmatic is traded and these expressions are often static translations of TVCs, so that the power of programmatic is not optimally used. Startup We adapt, a data-driven video platform, generates various video ads and also serves them directly to the different programmatic ecosystems. In this way advertisers can make their video ads more relevant and thus show personalized video ads to the consumer. In the past two years, the new technology has been worked together with various advertisers.
We adapt the technology of We adapt to the development by marketers to communicate more and more with their target groups through more relevant data. Only until recently there was no solution for video.
Maarten Boon, CEO and founder of We adapt: ​​"Video is the most powerful medium for conveying a message. By using programmatic creative video, a marketer is able to tell the right message to the right person at the right time. In the area of ​​creation, think of changing shots, dynamic edits, layering with graphics, 3D models or dynamic voice-overs. The final composition of the advertisement is determined on the basis of the available data. "
The Dutch startup has funding from several angel investors from the media world. The first customers include KLM, TNT and ING.
The cloud platform for programmatic creative video uses a range of data sources including DMPs, CRM systems and online user behavior data. Videos are generated through specially crafted templates that are built up with relevant content from the advertiser. The platform can serve the videos to the most common channels, from online and mobile to e-mail, social, out of home and TV.
Boon: "The effective use of online video requires a new way of working. The use of one commercial is no longer enough. The content and appearance are determined by a series of variables: the position within the customer journey, the specific touchpoint or the position within a sequential storyline. "
www.weadapt.digital